Models 910, 911, 916, 917, 920, 921, 927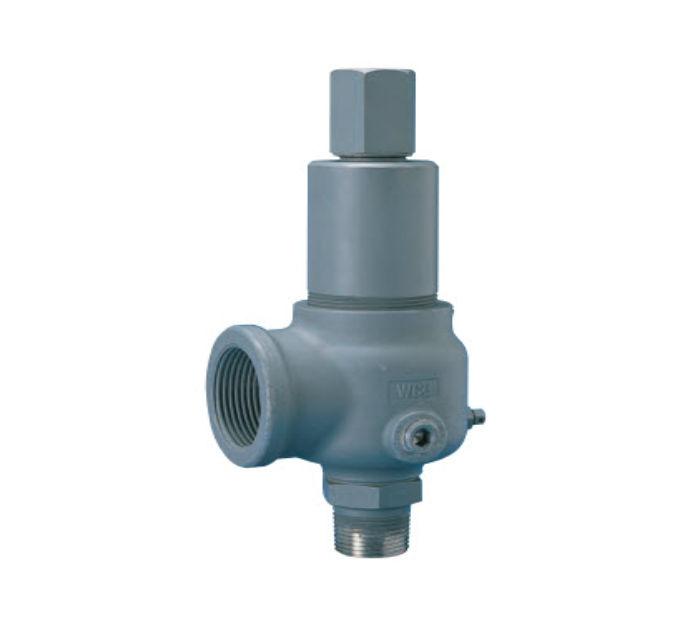 CS body and bonnet with SS trim.
Features
Available with soft seats.
Threaded cap standard (back pressure tight). Maximum back pressure 50 psig [3.4 barg].
Hex on valve nozzle provides for easy installation.
Single control ring offers easy adjustment of blowdown.
Pivoting disc design offers exceptional seat alignment.
Guide to nozzle ratio reduces friction.
Valve bodies are heavy duty castings.
Full nozzle design for optimum flow performance.
Threaded side outlet for piped off discharge to eliminate fugitive emissions.