Type KP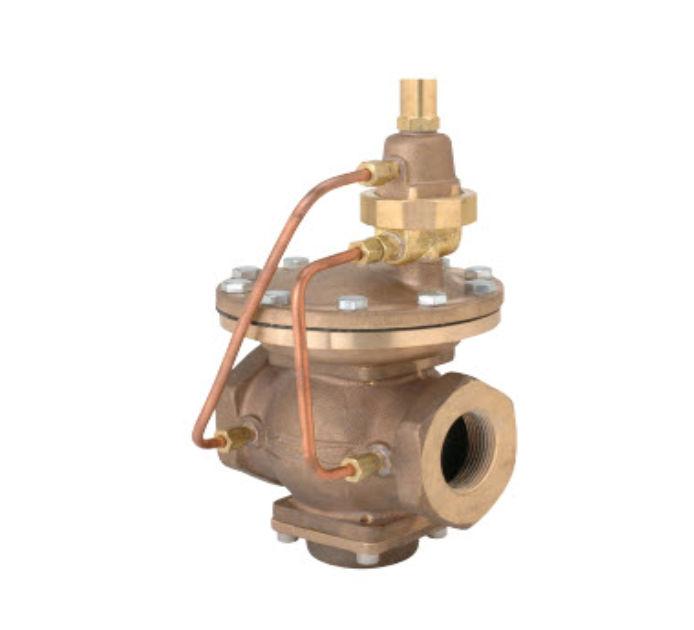 Pilot Operated Valve
Features
■ Designed to be installed in any system where back pressure valves are required and accurate control must be maintained, especially when high capacity flows are required.
■ Available with factory modifications for systems with high temperatures (to 400°F), high pressure (to 400 psi).
■ Two adjustment ranges are available: 15-65 psi and 50-200 psi. A special Hi-Pressure range from 200-400 psi is also available.
■ Maximum overpressure on standard spring ranges is up to 300 psi and 500 psi on the Hi-Pressure range.
■ Soft rubber seat allows the valve to shut off tight under no-flow conditions.
KP
| | |
| --- | --- |
| Sizes: | 1'', 1¼'', 1½'', 2'' |
Applications
The Type KP automatically maintains the desired maximum pressure in a vessel or system by relieving pressure in excess of the valve setting into a lower pressure return line or to atmosphere. Type KP valves are not emergency relief devices but are continuous operating valves for water or air systems that offer dependable protection against over pressure conditions.
CBPV_KP.pdf
848.07 KB